Small groups are not a ministry of the church, small groups are not a program of the church, small groups are not an outreach of the church, small groups are not an event of the church, small groups are the church.
Prayer
3RD SATURDAY EVERY MONTH AT 8AM

This group of intercessory prayer warriors meet together on the third Saturday of the month to pray for our church, community, and country.
WEDNESDAY AT 6:15PM
Christie Lewis
This group is for women that want to become intimate with God, want to know how to battle life, and want to take that next step.

If you want to be Real in life join "Let's Be Real"

Meets on Cornerstone Campus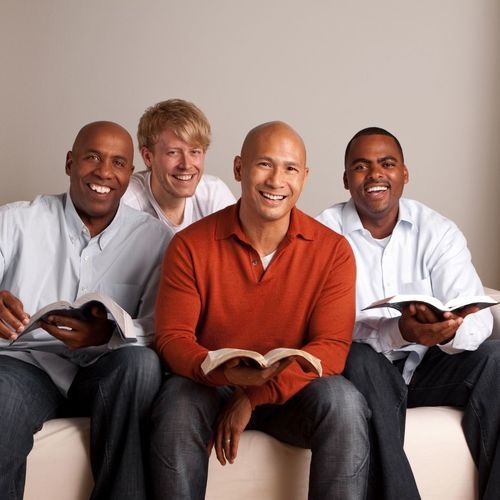 Men - Living God's Blessings

WEDNESDAY AT 6:15PM
Steve Sanders
According to the Bible, as born-again believers we have inherited THE BLESSING of Abraham through Jesus.

That means if we can find out what Abraham did, if we can learn what God taught him about how to connect with THE BLESSING, we can enjoy the benefits of it as surely as he did.

Meets on Cornerstone Campus
Students
2ND & 4TH SUNDAY EVERY MONTH
This group is for students 7th grade-12th grade.

Students meet in person in the campus gym to hang with friends, grow deeper in their faith, and get empowered to make a difference in their world.

Join us for a fun night of games, worship, and small groups that encourage a deeper relationship with Christ.
SERVE - Outreach - Manna House
3RD SATURDAY EVERY MONTH ++
Kids - Sunday Funday
FIRST SUNDAY EVERY MONTH
Anna Barnes & Makayla Parker
This group meets at the campus gym on the 3rd Saturday every month to distribute food (Manna House) in a non-contact manner. Food distribution is from 8AM - 12PM or until all food is given out.

They also meet on the Thursday and Friday before the 3rd Saturday to pick up food, prepare boxes, organize, and clean up.

*This group is open to men ,women , and teens.
This small group is seldom seen because they prefer serving behind the scenes. They are responsible for the ambiance of our Sunday worship experience. If you never notice them, they will consider their job well done. If you enjoy serving independently, in the background, this is the group for you.

For more information about Tech, email us:
This dedicated group of musician and vocalists meet together a couple times a week for rehearsals and to prepare for the presence of God during our Sunday worship experience.

If you would like to learn more about worship, email us
This group is the welcome committee of Cornerstone Church. They are the first faces you see upon arrival. This group is made up of many smaller groups: GREETER, USHER, INFO CENTRAL, SECURITY, CORNERSTONE COFFEE
This is a small group meets the first Sunday of every month in Cornerstone Kids to celebrate baptisms, birthdays, and other special occasions.

This is a fun, safe, and interactive environment where all kids are loved and welcome.
Motorcycle
3RD SUNDAY EVERY MONTH
This small group will meet in person at Cornerstone Church parking lot for various rides.

You do not have to attend Cornerstone to participate with this group, the only requirement is a love for riding. Whether you are a novice rider or experienced, you are welcomed to come ride with us
Terri Graham & Terry Allen
This is a group for anyone who loves to cook! We meet online and share recipes and cooking tips.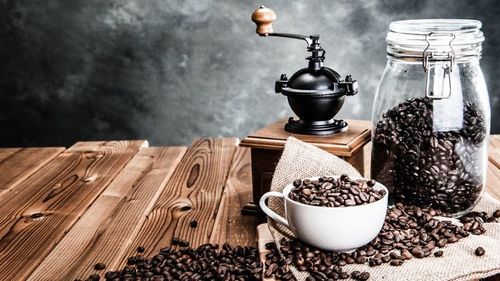 Coffee Talk for Women
TUESDAY AT 2PM & 5PM alternately
This Small Group will meet in person at Southern Girl Coffee one week and at History Makers the following week to get to know each other a little better while enjoying a refreshing cup of coffee.

You do not have to attend Cornerstone, in fact you do not even have to drink coffee, you can join us and drink a soft drink if that is what you prefer.
*Southern Girl Coffee is an outdoor venue
*History Makers is an indoor venue
This is a Facebook Group created to disciple God's people. No matter where you are you can join this online group by following the link. You will receive fellowship with other believers as well as godly wisdom and encouraging scripture.
Men's Camping Group
EVERY OTHER FRIDAY
This Small Group leaves their overbooked schedule behind and reconnects with God and nature. The natural outcome of this group is stress reduction and relaxation that cannot be found anywhere else.

We meet, in person, every other Friday to camp
Chat & Chew
1ST THURSDAY
EVERY MONTH
This small group is for all the team members of Cornerstone Kids and anyone interested in learning more about children's ministry.
Mommin' Through the Pandemic
ONLINE
This is an online group for moms that are trying to keep their sanity during the pandemic.

Jordan gave birth to triplets early in the pandemic and had to spend much of the following year at home. Triplets are a challenge but triplets during a pandemic, well that's a whole new level of stress. Join Jordan in this facebook group and navigate the "new normal" together, and receive encouragement to embrace this extended opportunity to bond with their children.
Frontline Support Group
EVERY OTHER MONDAY AT 5:30PM
This group will meet in person at Southern Girl Coffee to offer support and encouragement to those who work on the frontlines.

*This is an outside venue.
Digital Bible Journaling
ONLINE
This is an online group that will meet on facebook to learn how to create a beautiful Bible journal using Canva (free).

We will share tips, inspiration, and challenges to help you grow spiritually and creatively.